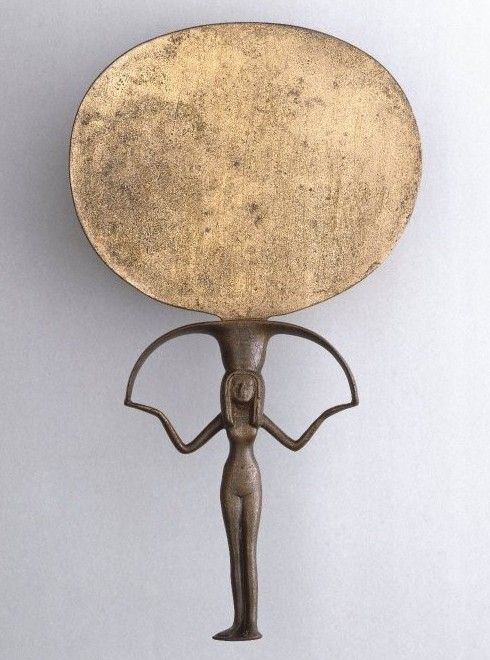 The great challenge facing religions with classically male-dominated cultic structures is how to foster the sincere spiritual yearnings of those who by dint of their gender cannot proceed beyond the entrance.

Rabbi Evan Hoffman
Ouch! This cuts so close to home. It is my own experience in the church. Even as a disciple, I could not proceed beyond the entrance. It led me to writing. Rabbi Evan Hoffman writes this as his concluding reflection on Exodus 38:8. And what a strange verse it is. Simply enough, it's about the making of the bronze basin, the laver for the tabernacle. The verse is sectioned off on its own in most of our Bibles. And it has some peculiarities.
He made the bronze basin and its stand from the bronze mirrors of the women who served at the entrance of the tent of meeting.

Exodus 38:8
This is one of those verses that is supposed to make us stumble a bit. Here are some of the peculiarities:
Why didn't they use the bronze that was part of the general collection of supplies, of which they had more than they needed (5,310 lbs!)? Why is it notable to mention the basin was made by melted down metal from mirrors given by these specific people? (Exod. 35:4; 36:4-5; 38:29)
How is it that these women are serving at the tent of meeting when the tabernacle isn't actually built yet?
Women? Serving? Tent of Meeting? What are these women doing so close to the priestly action?
But I must answer Rabbi Hoffman with another question, Don't you see that woman's very body is a homology of sacred space? It, in a sense, symbolizes what is beyond the entrance.
I've written an article about this homology for Modern Reformation, and so you'll have to read that to understand what I am referring to. It signifies the typology of woman, as collective bride of Christ/mother/Zion. Our bodies speak the good news. And maybe this verse standing on its own is a bit of a type-scene of sorts, giving us a picture that is filled out more in the pages of the canon. But first, let's look at some of the details:
Mirrors
Mirrors reflect but cannot make one beautiful. There's all kinds of information we can discuss such as how these women got their mirrors from the Egyptian women, or even the interesting midrash about how they used them as resistance to defy Pharaoh, seduce their husbands, and birth the whole host of Israel from their wombs. And Rachel Adelman notes how "the mirror, both as object and symbol, became ritually metonymic for woman and femininity in some Ancient Near Eastern sources." It's interesting to think about how such a feminine symbol is selected to make the cultic laver. All that is good stuff. (And remember that word, host.)
But I want to get back to the basics. Mirrors reflect, they show what's on the outside. What if these women have found their Groom? And he beautifies from the inside. Instead of this dim reflection of their own faces from polished bronze (or copper), they want to reflect the radiance of him—like Moses! And they did this in their service/ministering at the entrance to the tent. In that sense, they got in beyond the entrance!
Ministering?
Well there is much debate about this. Is the word here, tsaba', a Levitical function, as used in Num. 4:23, 35, 39, 43 & 8:24? Or, even as she does not see the women here as engaging in warfare, Dr. Marrilyn Mansfield highlights that "in the majority of other cases where tsaba' appears in the Hebrew Bible it means 'to go forth, as a soldier, to war' (Num 31:7; Isa 29:7, 8; 31:4 and Zech 14:12), and along these lines tsaba' is often attached to God's military name -YHWH tsabot – meaning ; 'the Lord of hosts.'" Some commentators suggest these women helped with the sacrifices or served in examining the women who came to worship for ritual purity (as we see the Levitical priests function as gatekeepers in this way in 2 Chron. 23:19). Susan Ackerman argues this, noting the Vulgate's 4th c. Latin translation of ha-tzov'ot as "women who stood guard." She goes as far as to connect these ministering women with the ample ancient Near Eastern archaeological evidence of female figurines, often paired, flanking the entrance to Canaanite and Egyptian shrines. Others suggest the women are only a work force performing menial tasks.
I'll just say that even as we can't be sure what this vocational description means, it is given to them in Scripture for us to see. There it is. As well as in 1 Sam. 2:22, where we learn that Eli's sons were "sleeping with the women who served at the entrance to the tent of the meeting," which was a despising of the LORD (3:32). Here, the women are abused. And yet we see this word, tsaba' again. Even as the Exodus text reads as an anachronism, given the tabernacle is not yet completed, we see that this function is retrojected into the text for us to notice. It's proleptic! Both texts are activated in reading it.
What Aaron and His Sons See
Let's talk a little about this bronze basin made from the women's mirrors. A basin, or bowl, is often an imagery of fullness (see Dictionary of Biblical Imagery). We see in Exod. 30 that this basin is anointed with oil, consecrated as holy. Aaron and his sons must cleanse their hands and feet from this basin whenever they enter the tent of meeting. What do they see in this mirrored bronze? They see their own depravity and need for washing. But the holy mirror laver should reflect the Lord to them before they go about burning an offering for him.
And this is where I am seeing more of a type-scene of sorts. It is a basin made from the women's mirrors. It's like a womb of sorts, a baptismal font, wellspring, habitation of liveliness, as this laver reflects Christ back to them.
The Woman at the Well, the Bride, Anna, Mary Magdalene, and Psalm 68:11
We have much of this typico-symbolic representation in the story of the woman at the well. She also has a vessel for water. She's also unclean. The scene is dripping with betrothal literary narrative. But read my other article for that, I must fast-forward. "Jesus answered, 'If you knew the gift of God, and who is saying to you, 'Give me a drink,' you would ask him, and he would give you living water" (John 4:10). She looks at Jesus, and he reads her like a mirror that can see the insides. He knows about her many husbands. He is drawing it out of her, so she can learn that although she is like that woman passed from husband to husband in Deuteronomy 24:1-4, such that her own body which is to represent sacred space has been defiled and has no real husband now, Jesus is the faithful husband/high priest. He gives her dignity. Do you see the habitation of liveliness here? This defiled woman is learning that she is to be "a garden spring, a well of flowing water" (SoS 4:15 ab). All these cultic/priestly connotations lead her to ask about true worship. And the hoped-for Messiah. "Jesus told her, 'I, the one speaking to you, am he.'" (John 4:26) She got in!
And so she goes out and calls out. "'Come, see a man who told me everything I ever did. Could this be the Messiah?' They left town and made their way to him." (4:29-30) The Samaritans got in!
Don't you see that women are at the entrance of the tent of meeting for a reason? They *are* mirrors of the radiance and glory of Christ's bride. They point to the wellspring of life! They testify to the coming Messiah, even when they are abused. How vile it was for Eli's sons to defile them!
The picture fills out more with the prophetess Anna, who "did not leave the temple, serving God night and day with fasting and prayers." And at the moment of seeing Jesus presented, she "came up and began to thank God and to speak about him to all who were looking forward to the redemption of Jerusalem" (Luke 2:37-38). She got in! And she goes out and calls out.
And the picture fills out more with Mary Magdalene, who rises while it is still dark looking for the One whom her soul loves. She finds an empty tomb and runs to the disciples, frantically reporting that she does not know where they put him (John 20:2). They all run back, finding evidence of the linen cloths lying there and wrapping that once was around Jesus's head, now folded off by itself (John 20:3- 10). Where is he? The morning is bursting with the spring of new life, but they are still experiencing darkness. They still have not heard the Bridegroom sing the Song in the night to his love, "Arise, my darling. Come away, my beautiful one. For now, the winter is past; the rain has ended and gone away" (Song 2:10-11). The disciples return to where they were, but Mary remains. When Jesus first speaks to her, she mistakes him for the gardener. It's another picture. There the Groom—the second Adam—is in his garden. We see hints of Eden, and proleptic notions to the true city/garden/temple, the typology of which the bride herself points (Rev. 21). She gets in! And she goes out and calls out. Jesus commissions her to tell the others, the apostle to the apostles! (John 20:1-18)
And that is what we see with the bride in Revelation, the New Jerusalem coming down out of heaven from God. She gets in. And she joins her voice to the Spirit's, beckoning her brothers and sisters to "come." "'Come!' Let anyone who hears, say, 'Come!' Let the one who is thirsty come. Let the one who desires take the water of life as a gift" (Rev. 22:17).
"He who testifies about these things says, 'Yes, I am coming soon.' Amen! Come Lord Jesus!" (Rev. 22:20).
"The Lord gives the word; the women who announce the news are a great host." (Psalm 68:11)
"Christ loved the church and gave himself for her to make her holy, cleansing her with the washing of water by the word" (Eph. 5:25-26).
The great challenge facing religions with classically male-dominated cultic structures is how to foster the sincere spiritual yearnings of those who by dint of their gender cannot proceed beyond the entrance.
It shouldn't be a challenge for Christ's church. He finds us. He dignifies us. All of us. And we get in and go out.